Convicted rapist Jarryd Hayne hit with lawsuit by victim
Jarryd Hayne is being sued by the young woman he is convicted of raping at her Newcastle home in 2018 while he appeals his conviction.
Convicted rapist and fallen NRL star Jarryd Hayne is being sued by his alleged victim just months after he was locked up for two counts of sexual assault.
It marks the second lawsuit brought against the footballer by women he allegedly attacked.
Hayne is serving at least three years and eight months in prison after he was found guilty of raping a young woman on NRL grand final night in 2018.
A jury agreed the woman had not consented to sex with Hayne at her home in Newcastle but he persisted - overpowering her.
Hayne, from behind bars, appealed his conviction and maintains his innocence.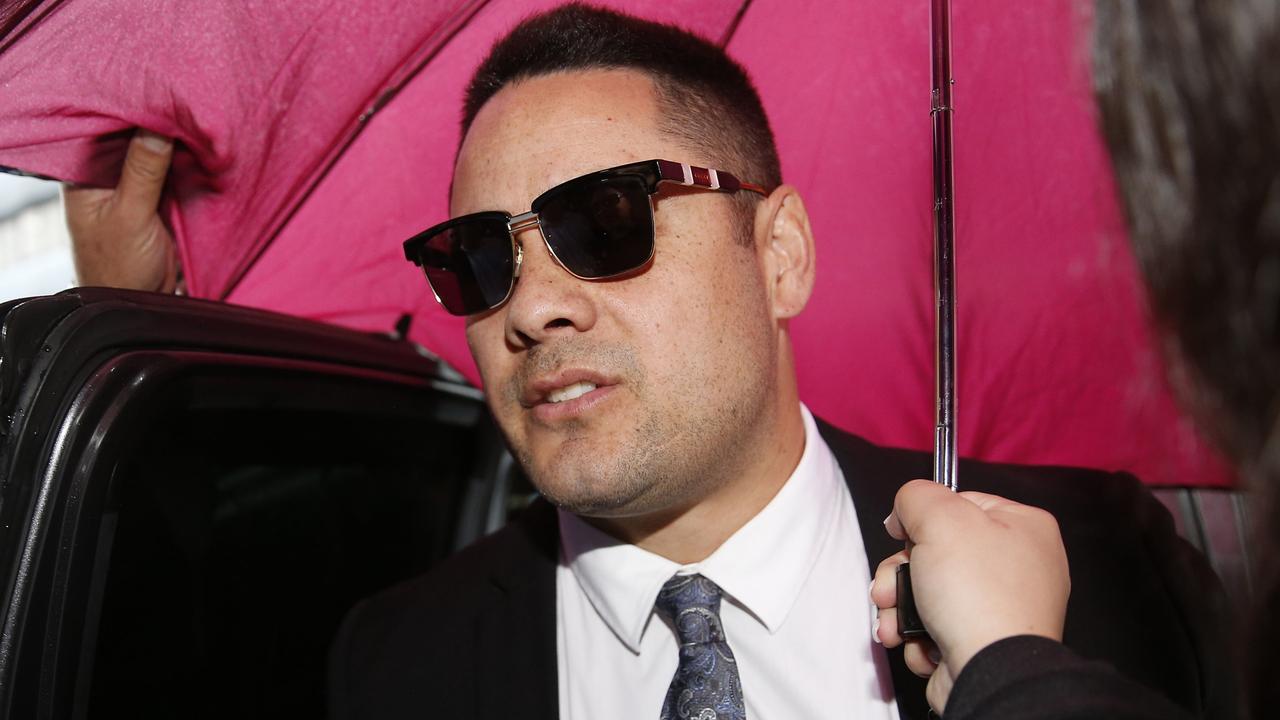 Jarryd Hayne is being sued by a woman he was convicted of raping. Picture: AAP Image
The young woman, who cannot be named for legal reasons, launched a civil lawsuit against Hayne in the NSW Supreme Court last month.
The Daily Telegraph understands the woman, in her mid-20s, has not yet announced if she is seeking financial compensation from Hayne and no dollar figure has yet emerged.
The woman told the District Court, at Hayne's sentencing, that she was left deeply traumatised by his alleged rape and they continued to impact her mental health two years later.
"My body remembers and my mind won't let me forget," she told the court.
"This assault has changed me. It changed my direction and who I was. I don't remember the last time I had a proper sleep."
Hayne had been exchanging heated texts with the woman before they met - he was in Newcastle for a bucks party bender.
He showed up to her home drunk and awkwardly serenaded her with songs from YouTube, the District Court heard.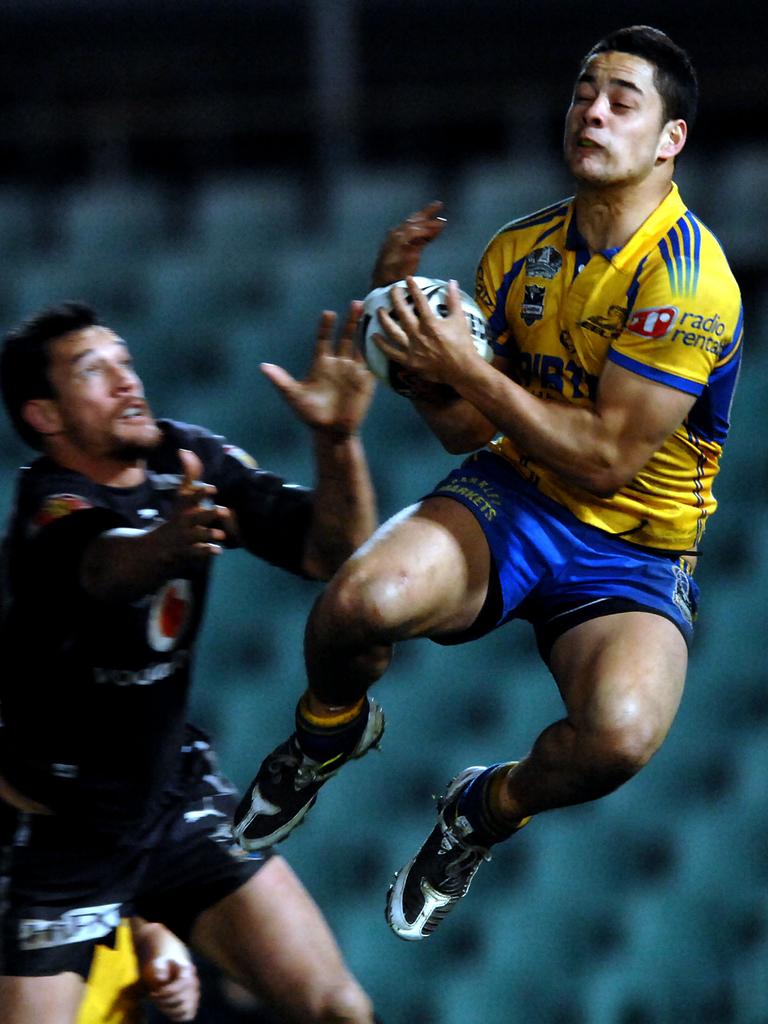 Hayne in his playing days with Parramatta. Picture: Jeremy Piper
But when she realised a taxi was idling outside, waiting to take Hayne back to Sydney, the young woman decided against having sex with Hayne, the jury were told.
The woman told Hayne she wouldn't have sex with him, she told the court, but he overpowered her and left.
The court heard she was bleeding and believed Hayne had bitten her.
Soon after, the woman sent him a string of text messages saying "I am hurting so much" and "I know I've talked about sex and stuff so much but I didn't want to do that after knowing the taxi was waiting for you".
"Go doctor tomorrow," Hayne told her.
Hayne was sentenced to a total of five years and nine months for two counts of sexual intercourse without consent which the District Court judge described as an "extreme form of violence".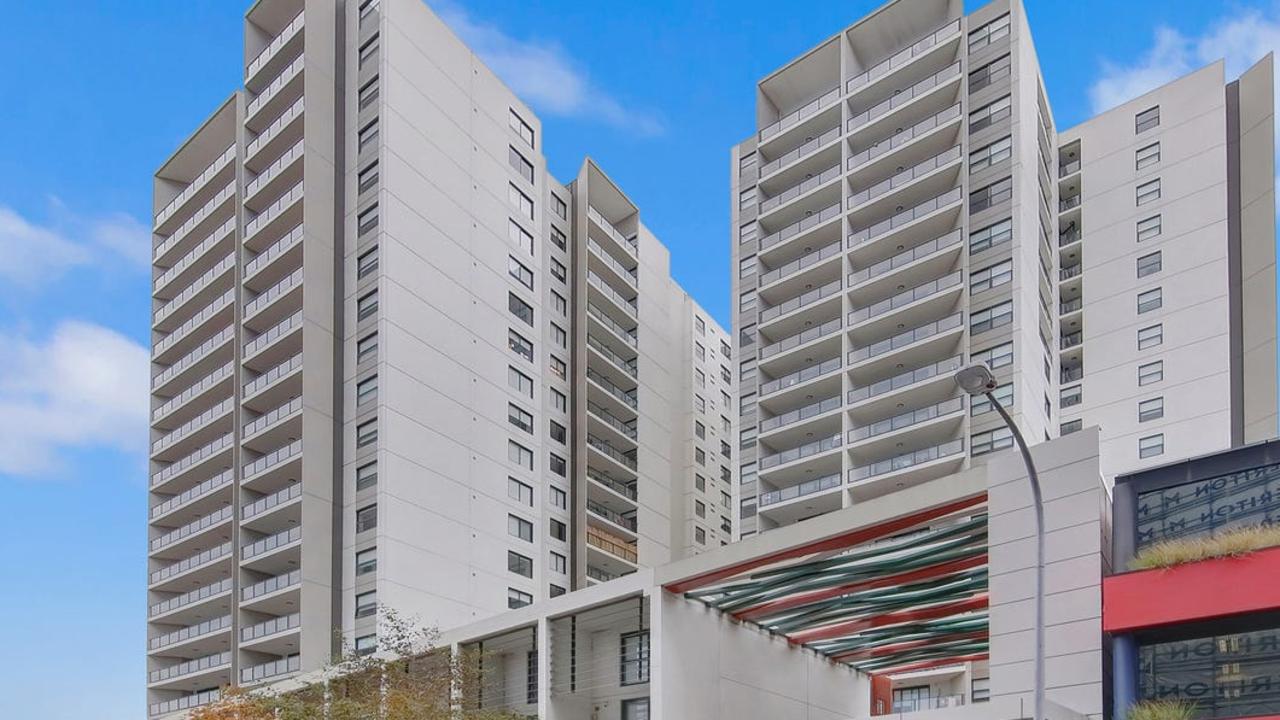 After being jailed, Hayne had to sell an apartment in this building in Parramatta.
His supporters, angered by the sentence, clashed with reporters in disgraceful scenes outside the court after he was led to the cells.
At his zenith; Hayne had at least $5m in property, multiple million-dollar football contracts and untold riches rolling in from endorsements.
He purchased a Paddington terrace in 2013 for $1.3m and sold it for almost $3m a few years later, when he moved to the Gold Coast to play for the Titans.
The Hayne empire has contracted in recent years as his legal bills added up.
Two Parramatta apartments, purchased in 2013 when he played for the Eels, were listed for sale after he was locked up.
It's believed he still owns the Central Coast home where his mother lives.
The jury who convicted Hayne did not know that, years earlier, he had cut an American woman a massive cheque to drop a sexual assault lawsuit she had launched against him in 2017.
The one-time NRL rookie of the year had shocked the sport by leaving Australia to pursue a childhood dream of playing American football for the San Francisco 49ers in 2015.
An American woman, known only as JV, claims she met Hayne in a San Jose bar before catching an Uber home with him.
JV said she had few memories of the encounter but recalls a sharp pain in her vagina and woke in a pool of blood.
The woman eventually went to police but they said there was not enough evidence to prosecute Hayne.
Jarryd Hayne while playing for the San Fransisco 49ers in the NFL. Picture: Getty Images
Instead the woman sued Hayne in the US District Court for sexual battery, battery, gender violence, intentional infliction of emotional distress and negligence in 2017.
Hayne denied those accusations and ultimately settled the matter out of court with the official dollar-figure never released.
It's believed he paid $100,000 US to end the lawsuit.
The current lawsuit against Hayne is unlikely to proceed until the appeal against his criminal conviction is concluded.